Category

Location

Richfield, Minnesota

Square Footage

165,915
Using Renier's "Fast Track" Design-Build approach enabled the RB Honda project to be completed a year sooner than more traditional methods of construction.
"Renier did a good job with all our restrictions," said dealership manager Gordy Ecklund. "We presented them with unique challenges for our traffic flow and parking. Now those things blend into the entire build while also meeting requirements from the city and from Honda."
Renier was able to triple the original square footage in the new facility by building vertically on the same lot. A unique feature on the new building is the one-of-a-kind "jewelry box" which displays up to ten vehicles on the side of the building and is visible from the highway.
Impressively, the construction team was able to work through the harsh Minnesota winter with a bit of ingenuity. The team used pre-cast concrete to build up the exterior walls first so that crews could work indoors by the time winter came. To complete the roof, large tents were also erected and heated to allow crews the ability to pour concrete despite the temperature.
The new building has attracted more customers to RB Honda, doubling their revenue from the previous year. "Our finished facility truly ranks right up at the top on a quality and features standpoint. The mix of design recommendations and choices of material resulted in a fantastic build," said Ecklund.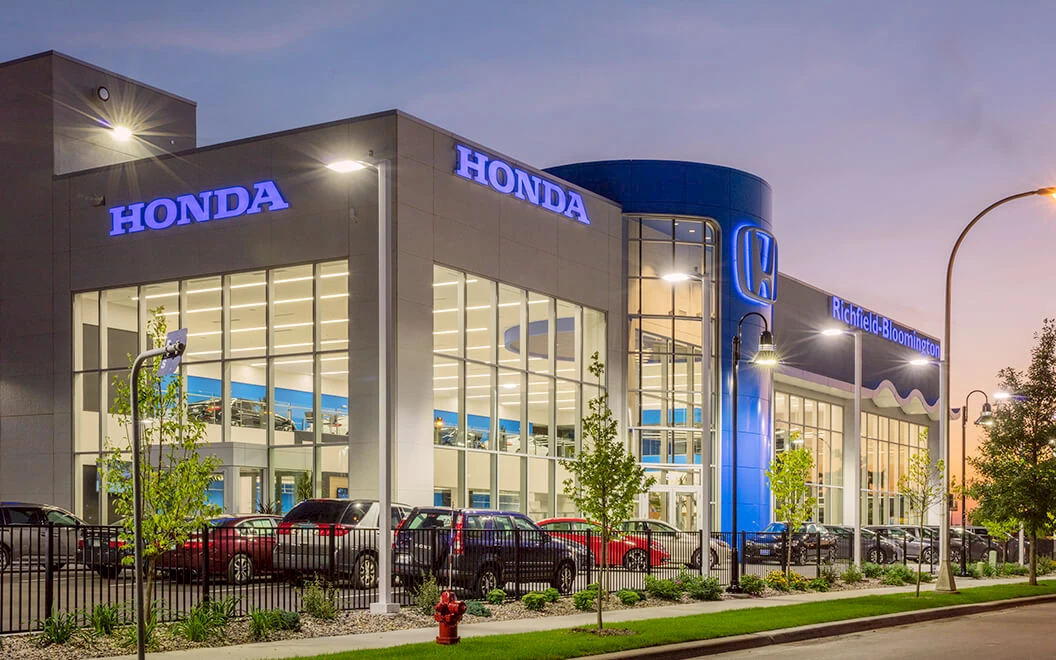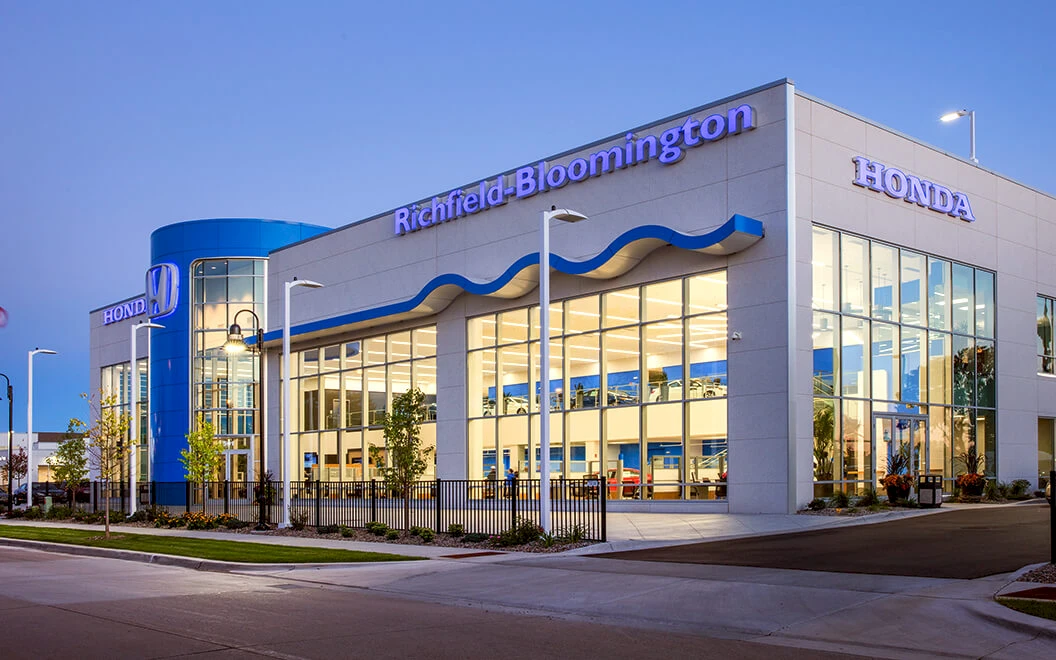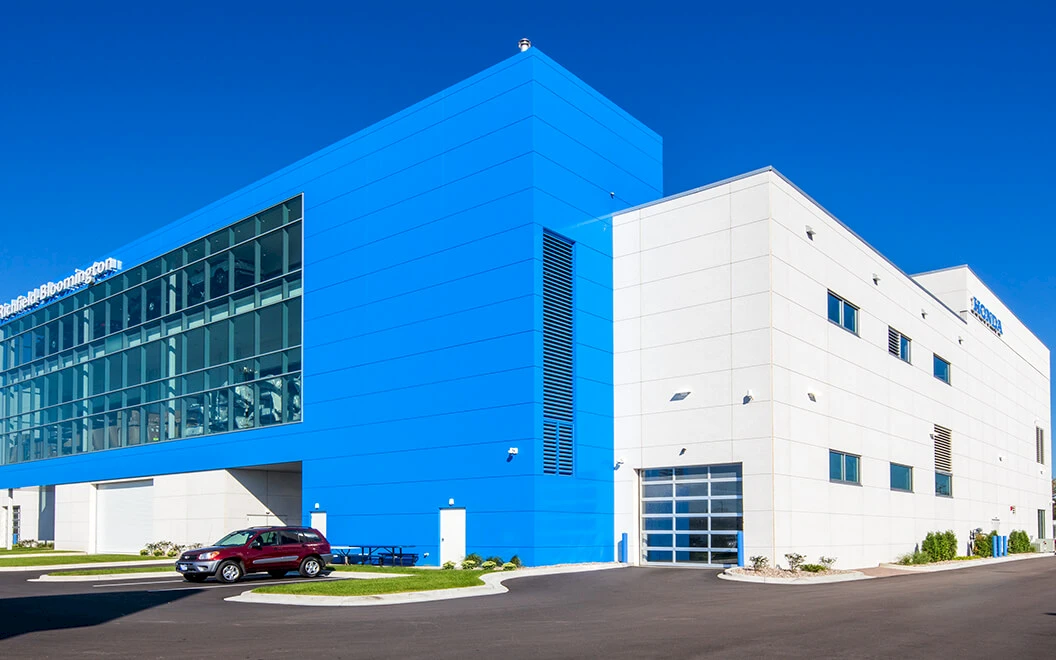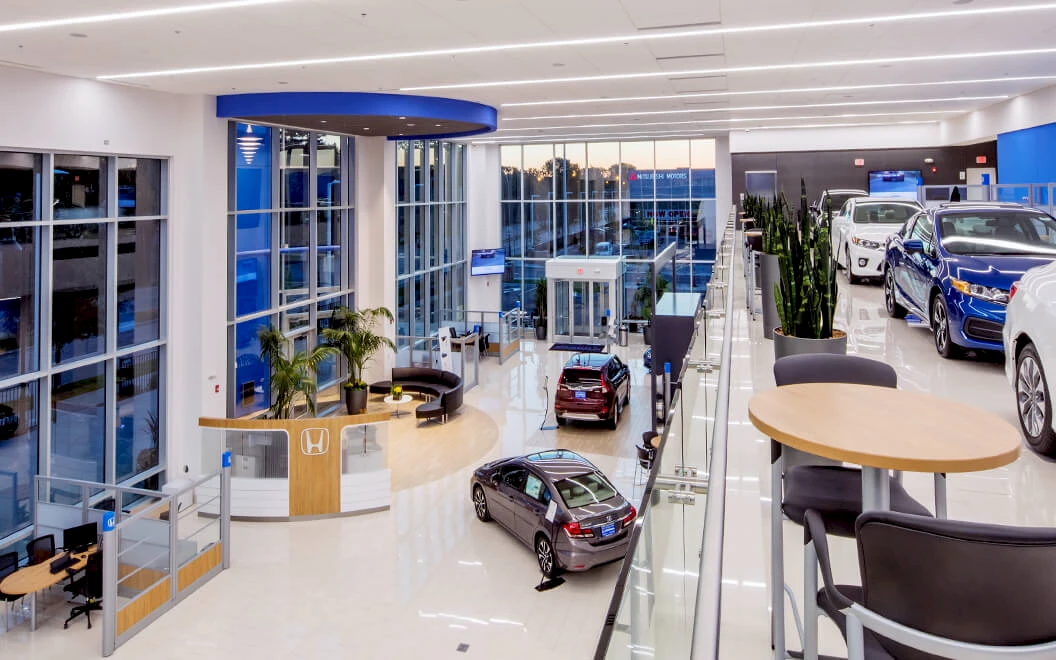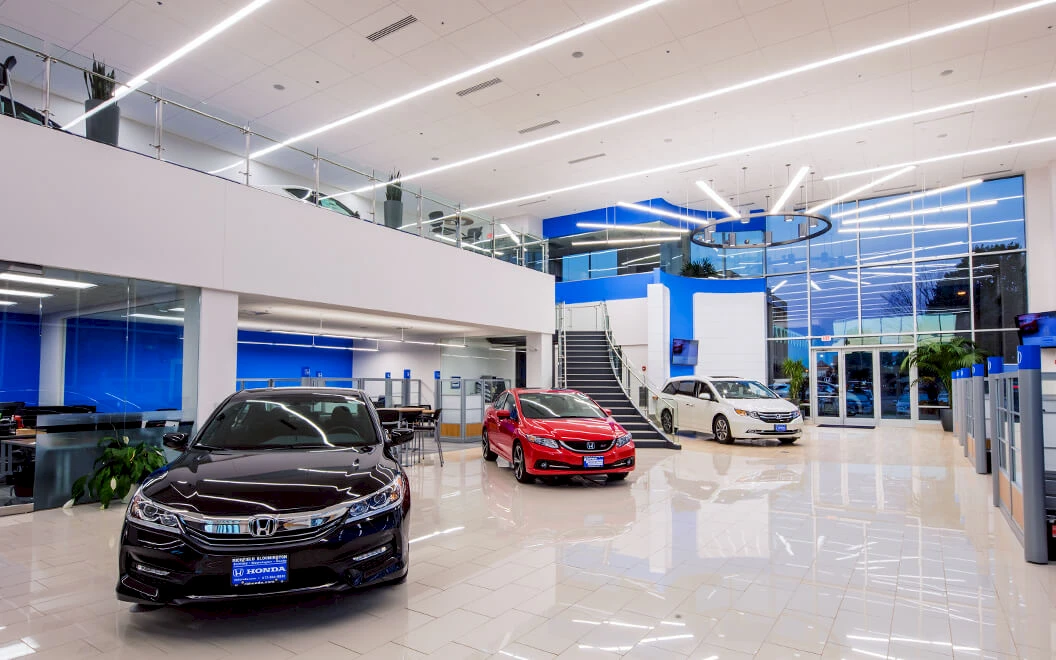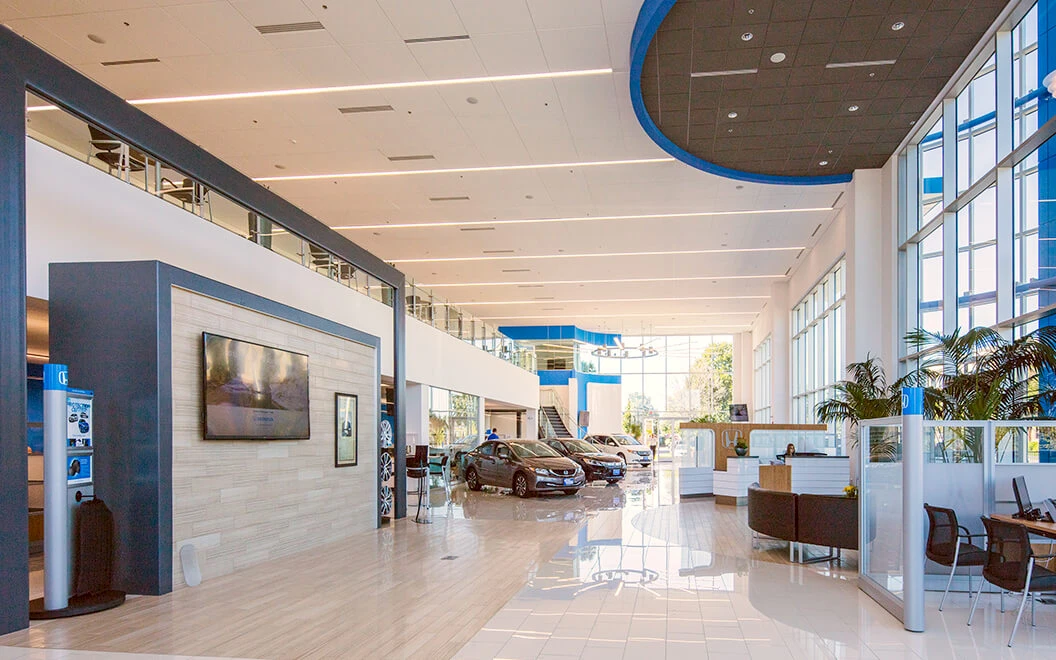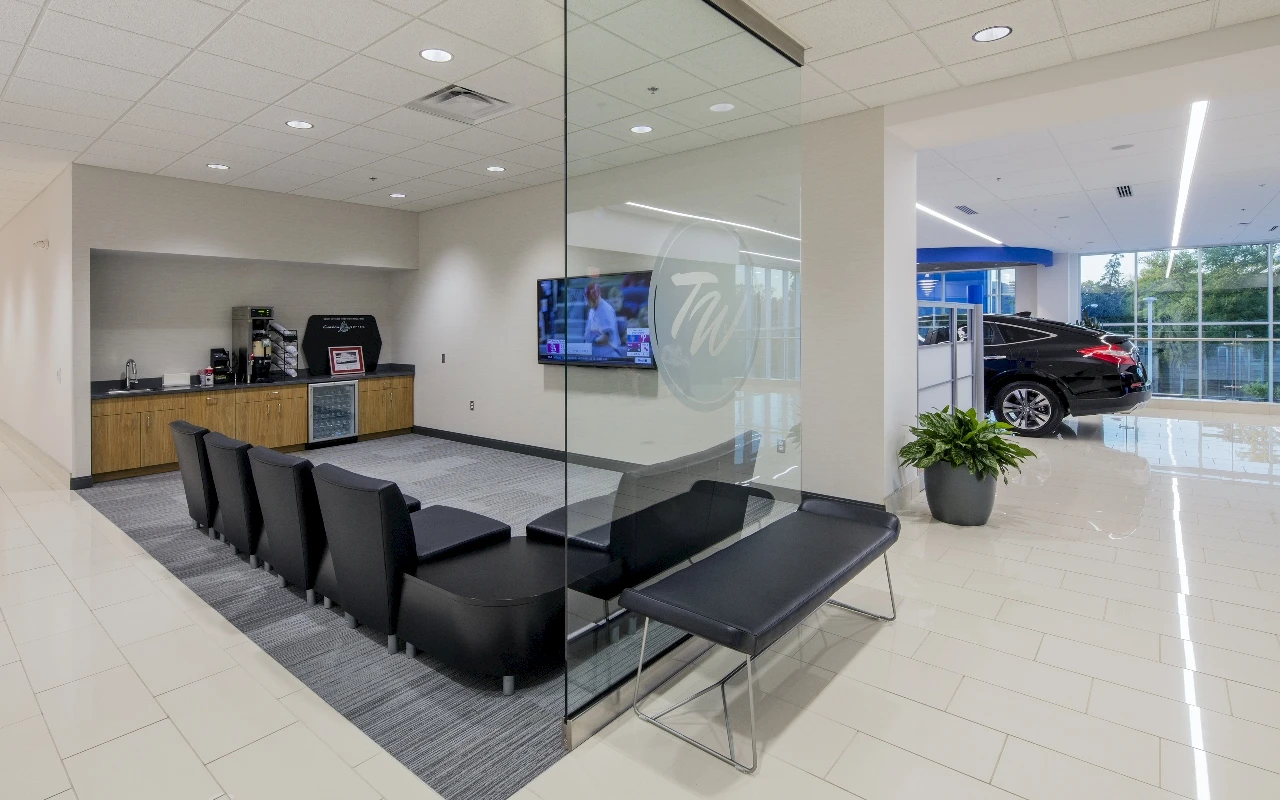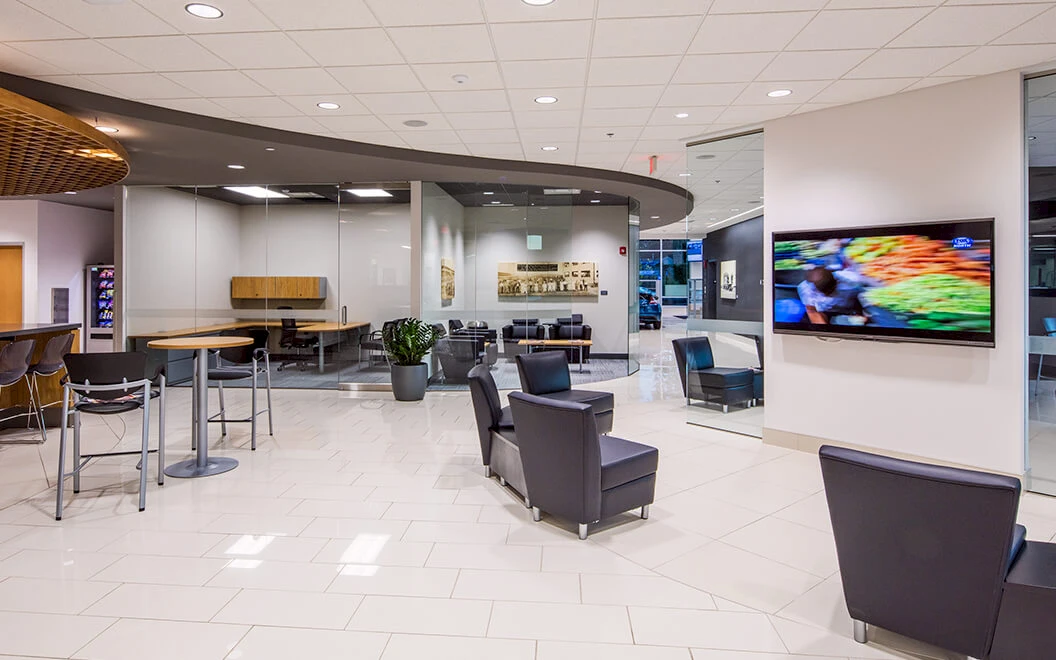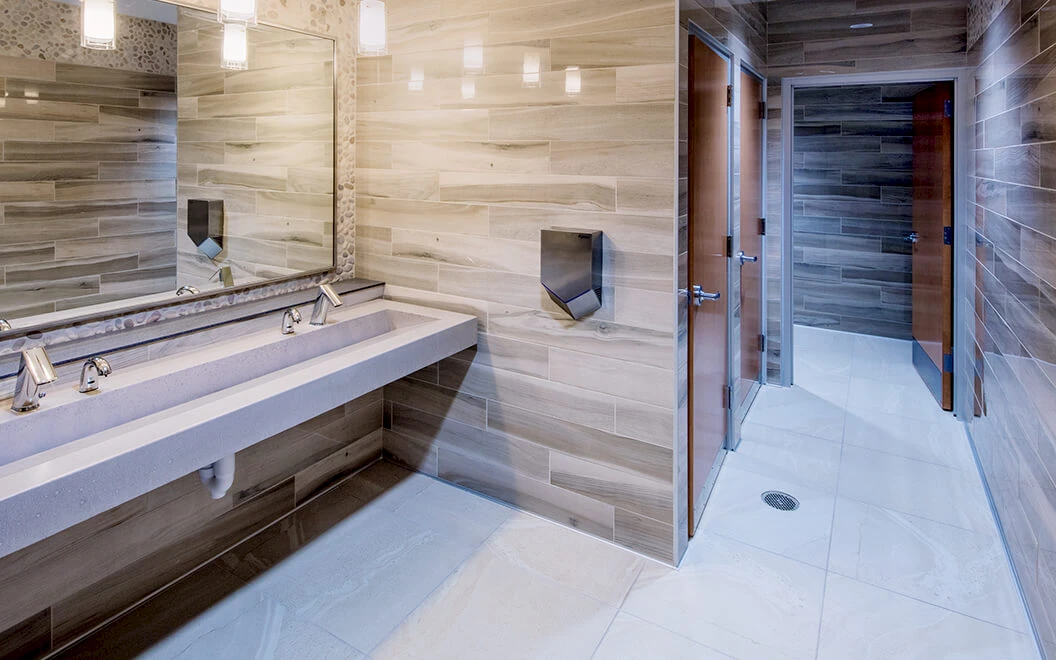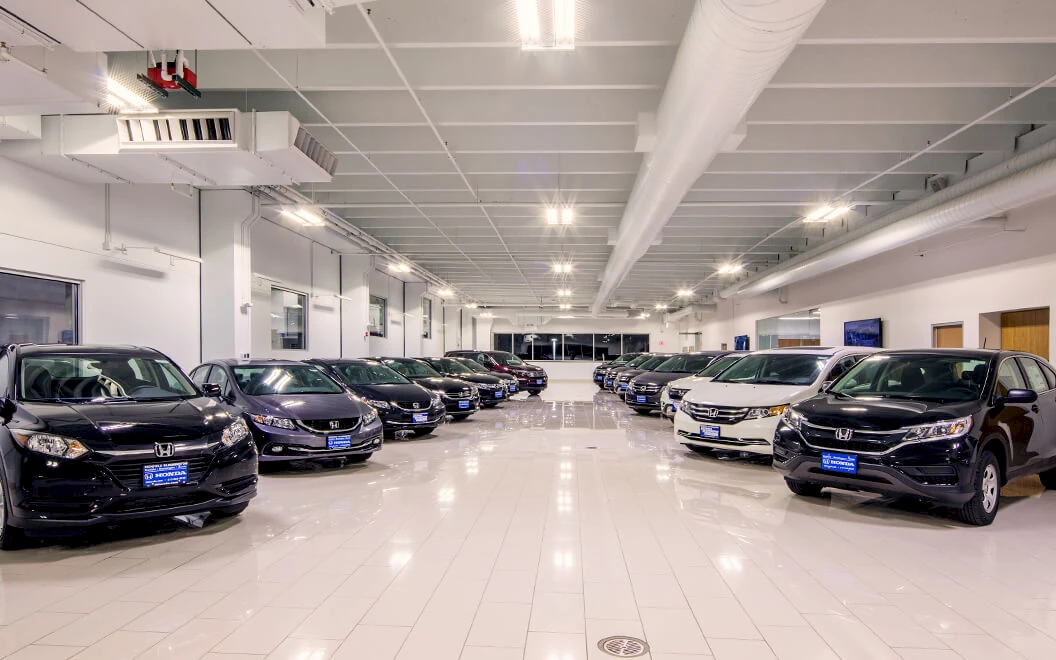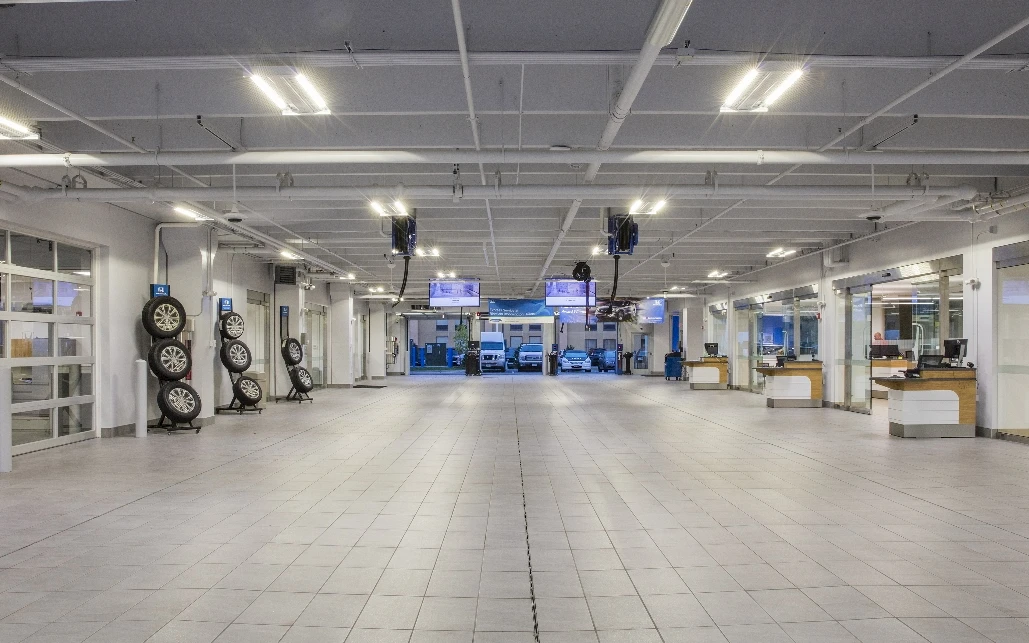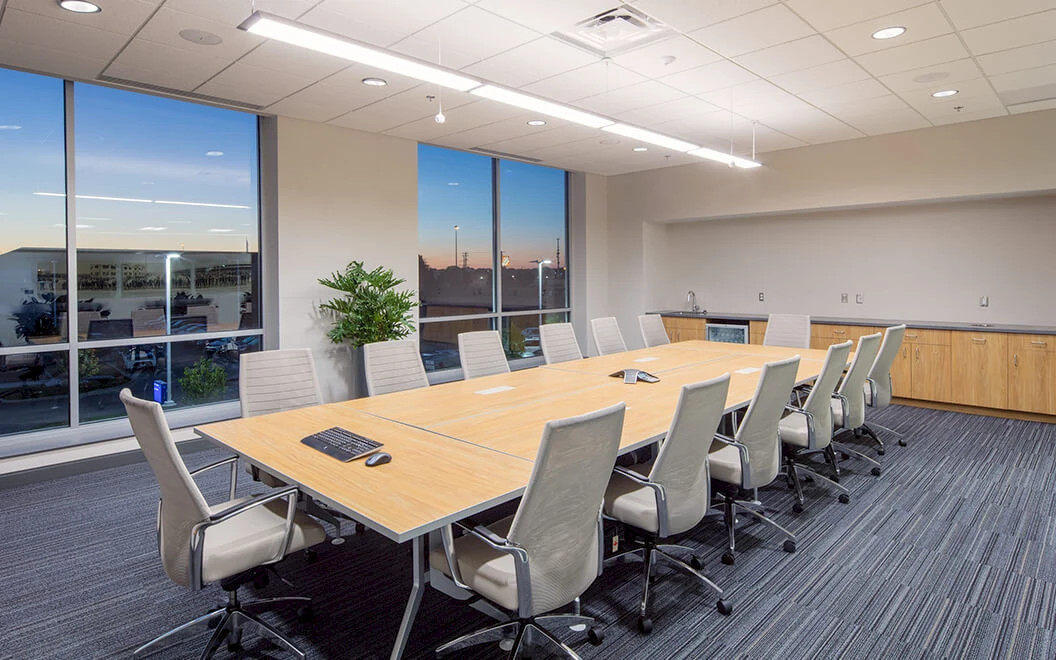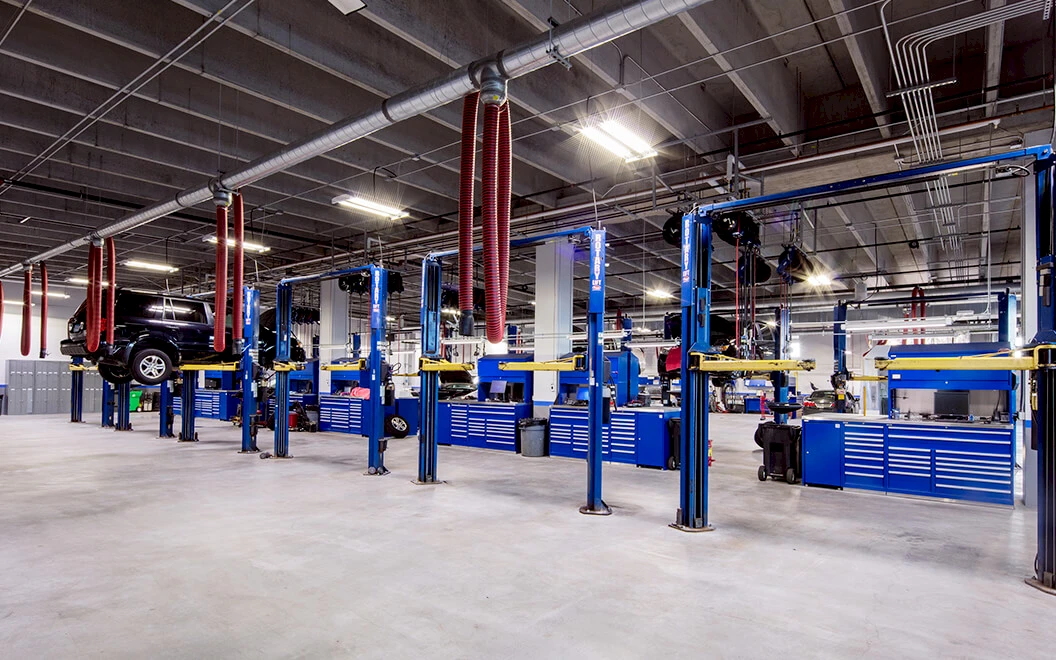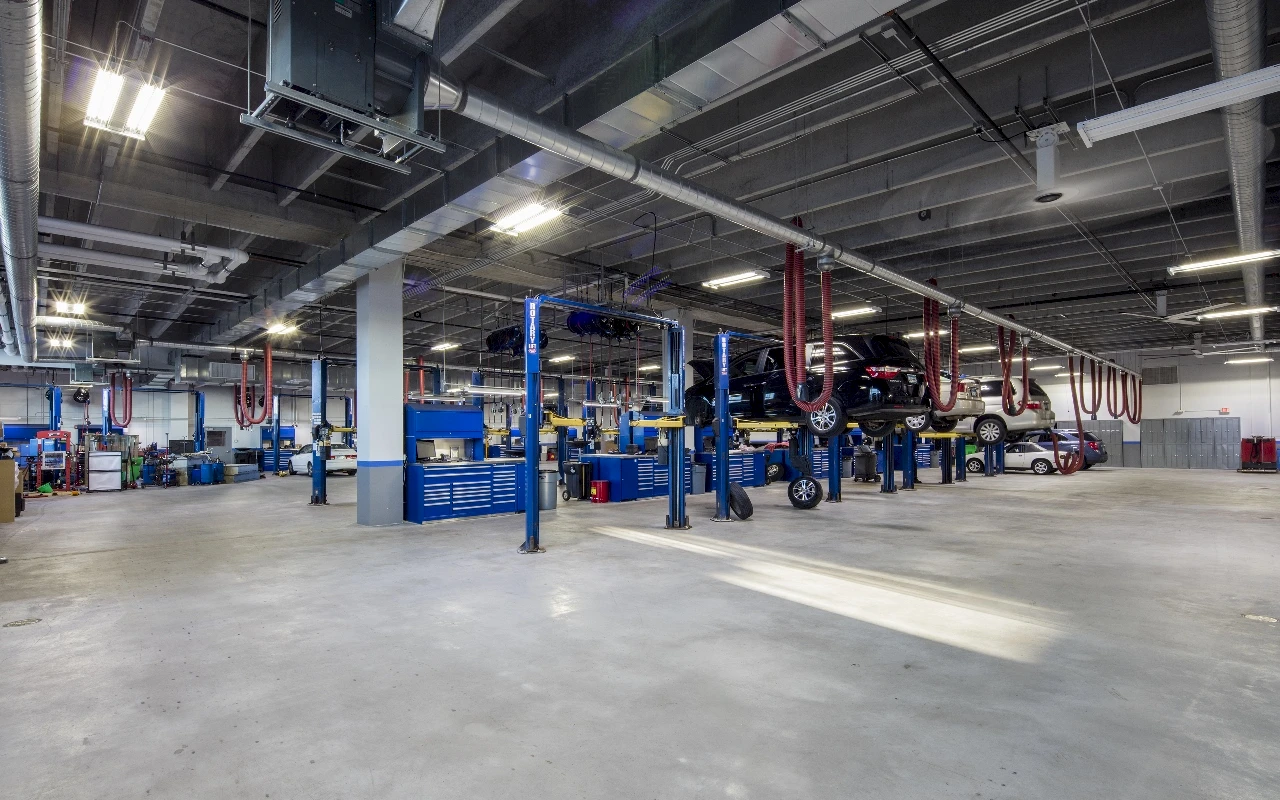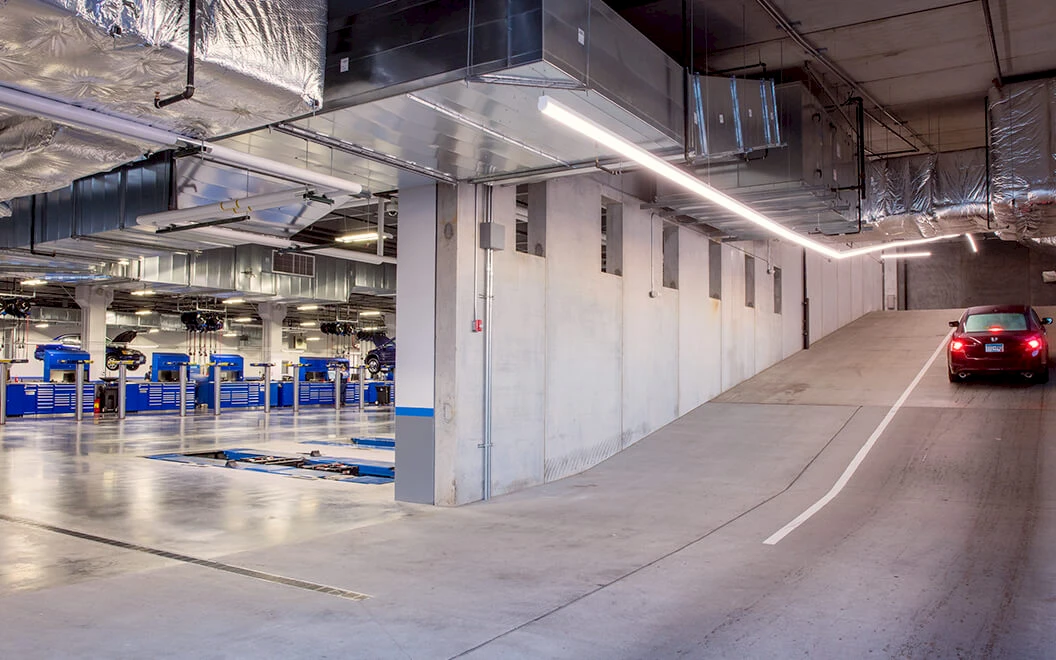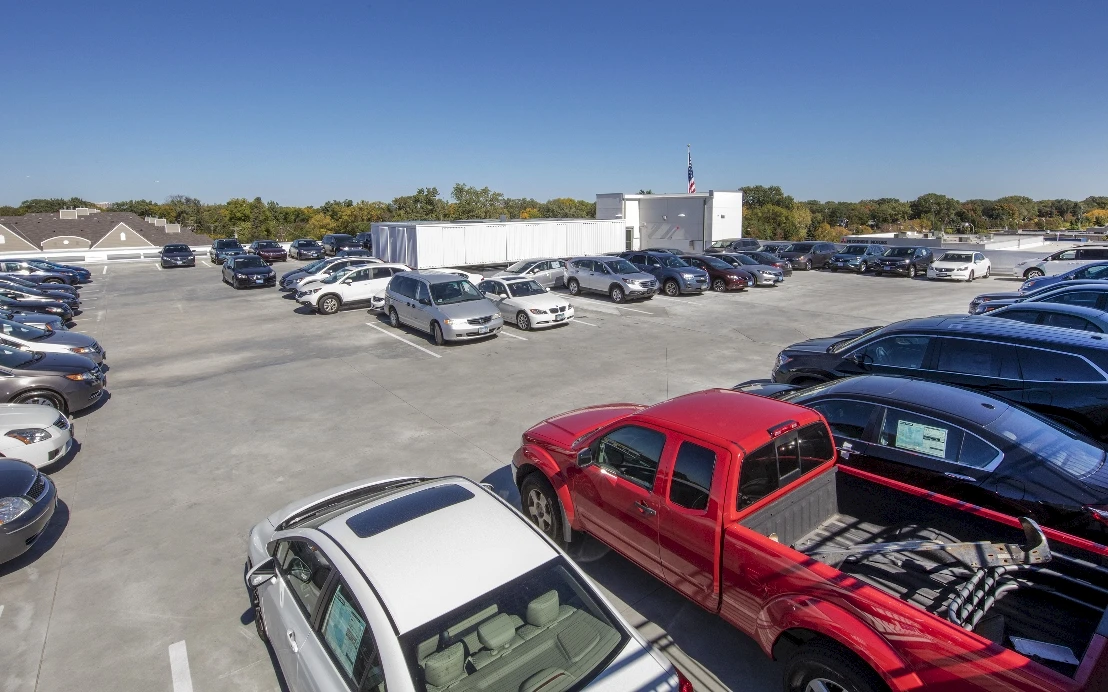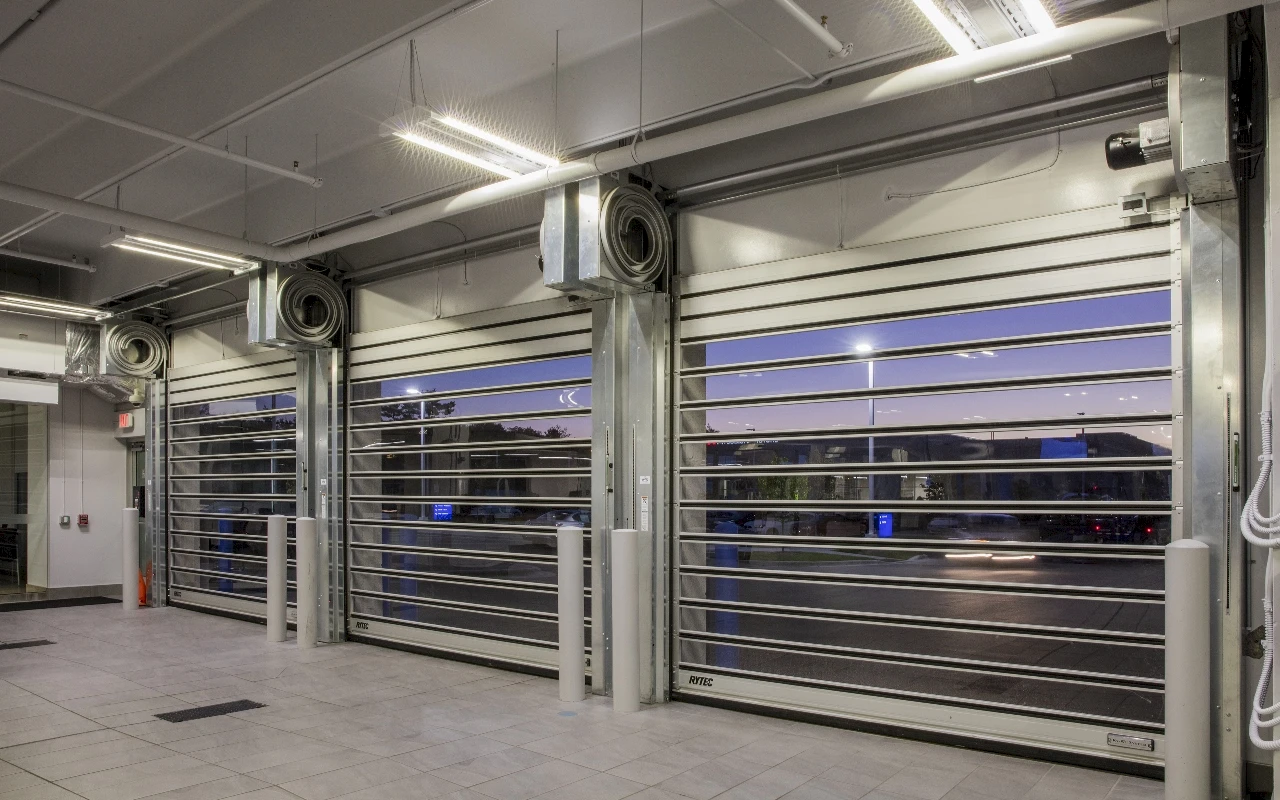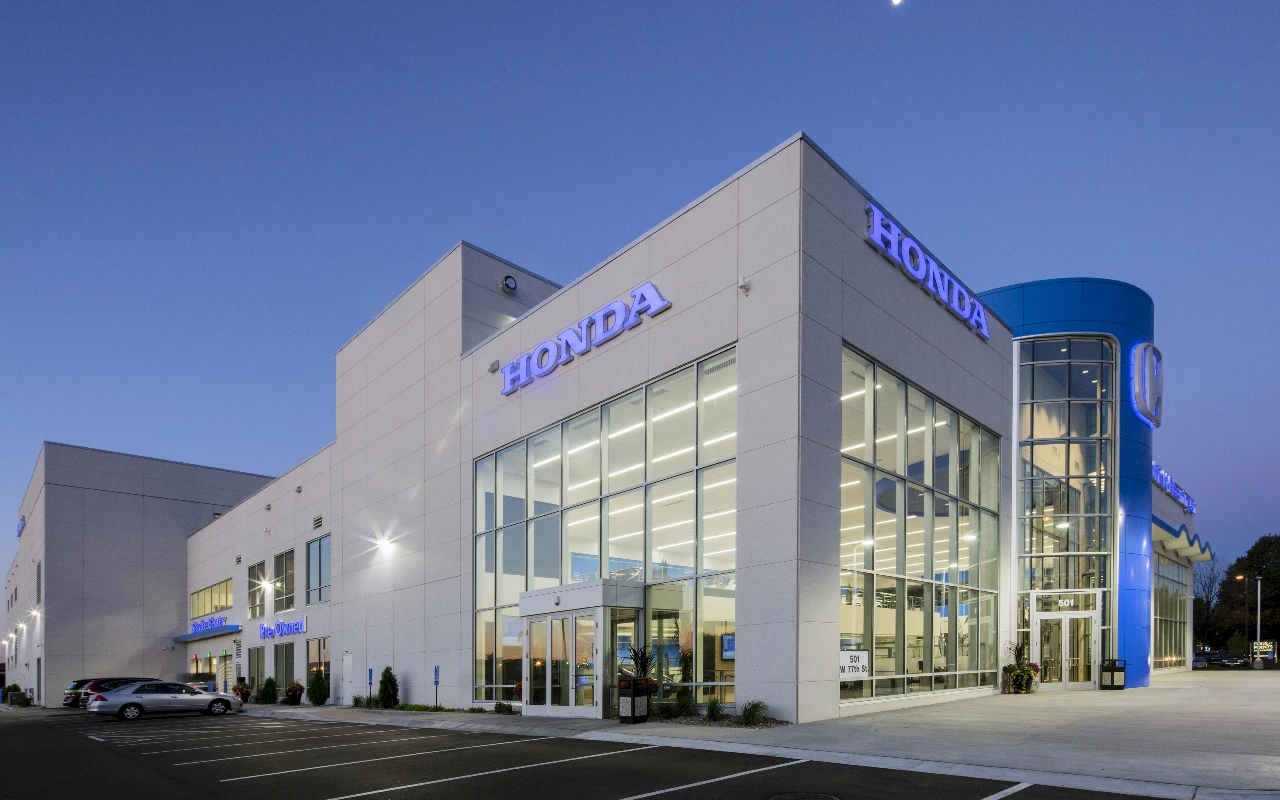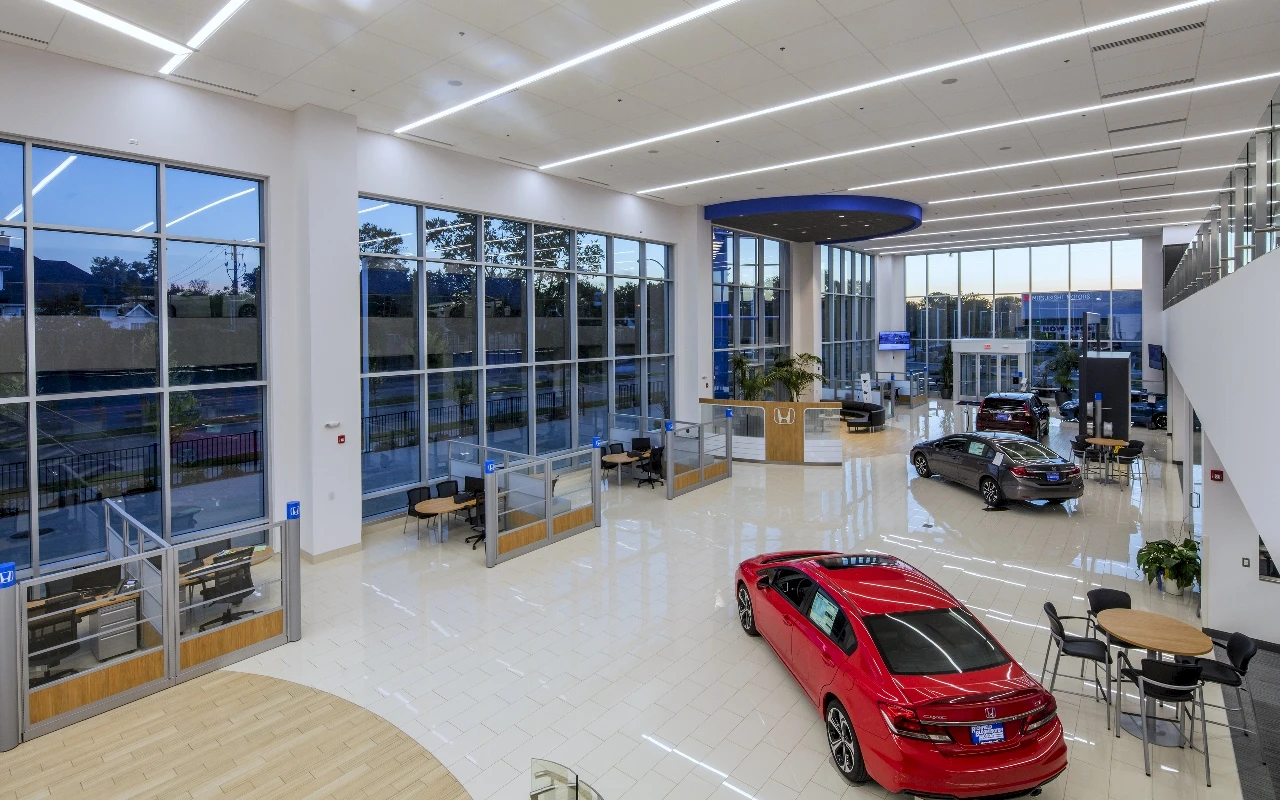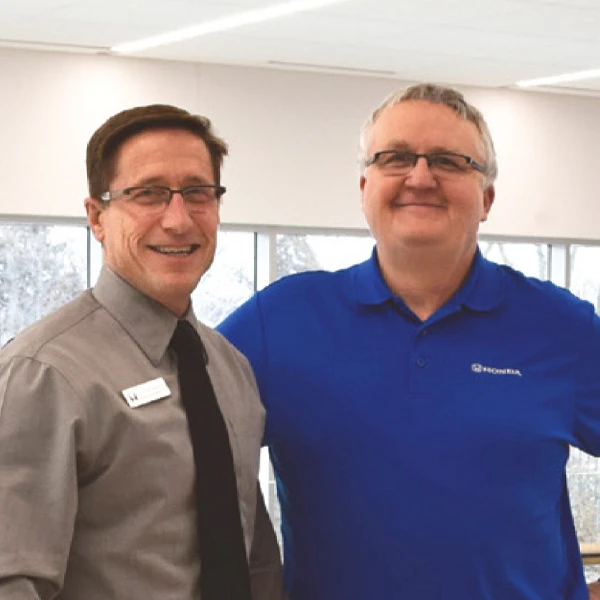 Renier Construction cared about our opinions throughout the entire process.
Tim Carter and Gordy Ecklund