The design-build process is proven to provide the most value for the building owner's investment. That's why Renier has engaged exclusively in commercial and industrial design-build projects since 1999. Every customer attests to the benefits of working with a design-build construction company, especially faster project delivery, accountability, transparency, improved quality, and controlled cost.
Design-Build Experts
Build Your Facility with Experience
Working with Renier Construction as your design-build general contractor means that you'll have a single source for all services — we'll accomplish your build in the most efficient way. Our design-build approach to projects allows us to serve as your single-source of contact — no matter the number of parties involved within your construction project. From architects and engineers to tradespeople and designers, we work together to streamline the process to completion, collaborate on efficiencies throughout your build, accelerate timelines, increase communication and contain costs while maximizing value.
The Design-Build Approach and Process
An Expedited Solution
Design-build is different from the traditional bid-build construction process. Design-build is focused on single-source contracting and a culture of collaboration. Through this process with Renier, you work directly with us rather than a disparate group of designers, architects, engineers and builders.
We find the design-build construction process allows everyone to work together from the start — acting as a team, collaborating on your vision, making recommendations, working in tandem to meet schedules, and optimizing your budget. This means there is knowledge share, experience, and consensus from all parties, fewer changes during construction, condensed timelines, and controlled costs. It really is a win-win approach!
Our Design-Build Services
By leveraging Renier's design-build services, our professional staff handles every aspect of your project including conceptualization, site selection, floor plans, structural design, budget cost analysis, permit process, construction management and more. You can rest easy, even enjoy the often tedious and stressful components of a construction project. We take on all responsibilities and act with integrity and single-sourced accountability. You can trust us to make the best decisions for your business, provide honest updates, and solve any issues on your behalf. And because every detail of your project goes through a single source and receives our personal attention, your job will be completed to your exact specifications, on-time and on-budget.
Improved Quality and Controlled Costs
The design-build approach allows the owner, designer, and contractor to work together as one team. As a design-build construction company, Renier develops construction budgets concurrently with the design, which expedites the timeframe and eliminates surprise cost overruns and change orders.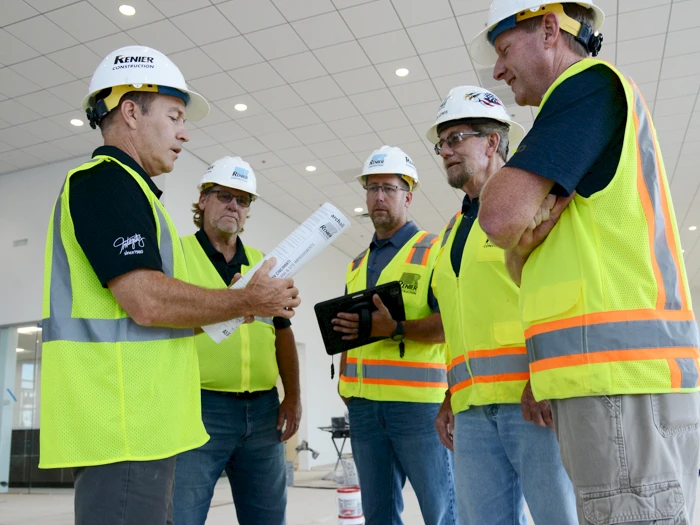 Faster Project Delivery
The entire process can be completed sooner, reducing administrative expenses and construction loan fees, allowing the doors to open for business sooner.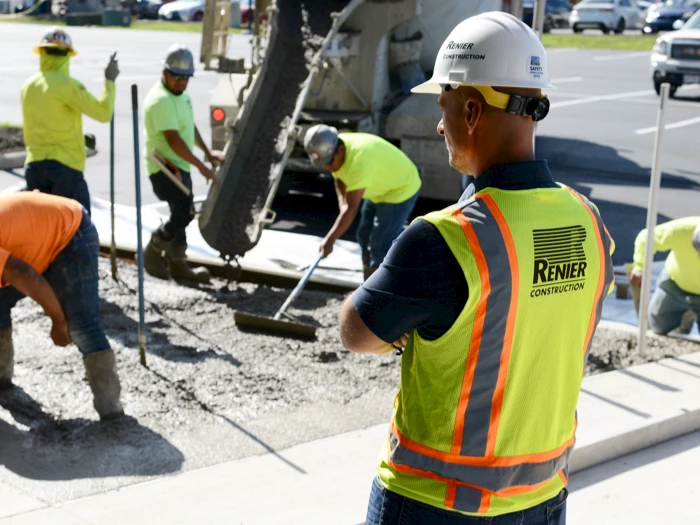 Reduced Risk
Through the design-build process, you can focus on running your business, knowing you're working with a team of professionals who are dedicated to your project from start to finish. This team collaboration understands your needs and creates single-source accountability resulting in successful project completion.