Category

Location

Dublin, Ohio

Square Footage

4,332
Renier Construction completed Ohio Automobile Dealers Association (OADA) new home office in the Dublin Bridge Park area. After 27 years in their previous location, OADA was looking for a more modern, open and efficient space. It was also imperative that the location had a large conference room to better serve their dealers while meeting.
"We hired Renier Construction because of the reputation they have with our dealers. My members have always told me that Renier delivers what they say they will deliver, on time and on budget. My members' recommendation spoke volumes," shared Zach Doran, President of OADA.
"Renier made sure there were no surprises. They were very transparent throughout the process and provided timely updates about where things stood. More importantly, they followed-up on those things. Accountability is probably one of the most important things to the client. I didn't have to worry about that with them."
"They were able to achieve looks that I wanted but did it in a fiscally responsible way. Additionally, they were able to identify a cost savings that they passed through to us. We would have NEVER known if they had pocketed that savings. Never. But, Renier was transparent and handled things the right way," continued Doran.
It was important to ensure OADA had a space that reflected the work that they do and the dealers that they serve. Renier incorporated automotive touches throughout the offices, including a roll-up garage door between the conference room and kitchen/café area.
With OADA's lease coming up, the Renier team was able to fit the space and make it move-in-ready in three short months.
"I'm very happy. I would hire Renier tomorrow if I was going to do it again. After working with them, I understand why so many of my members are repeat customers," Doran concluded.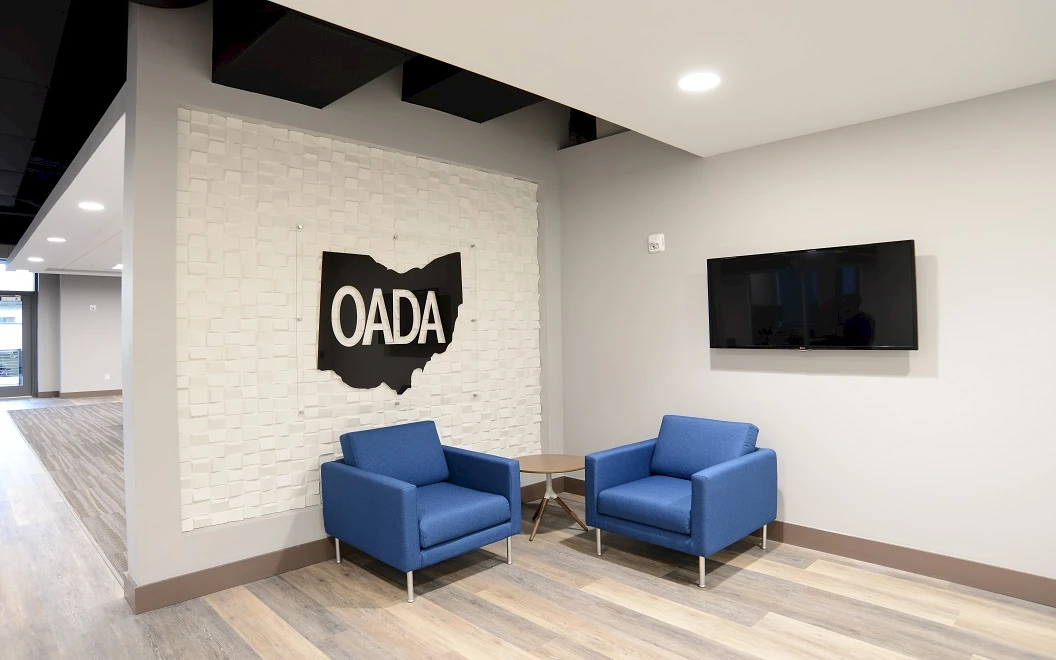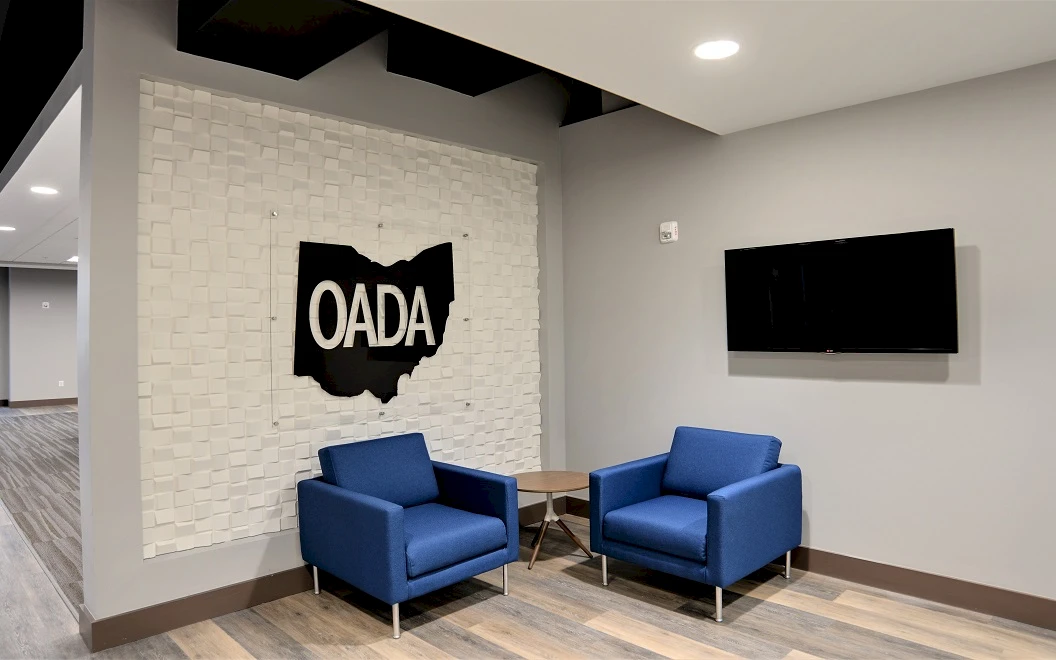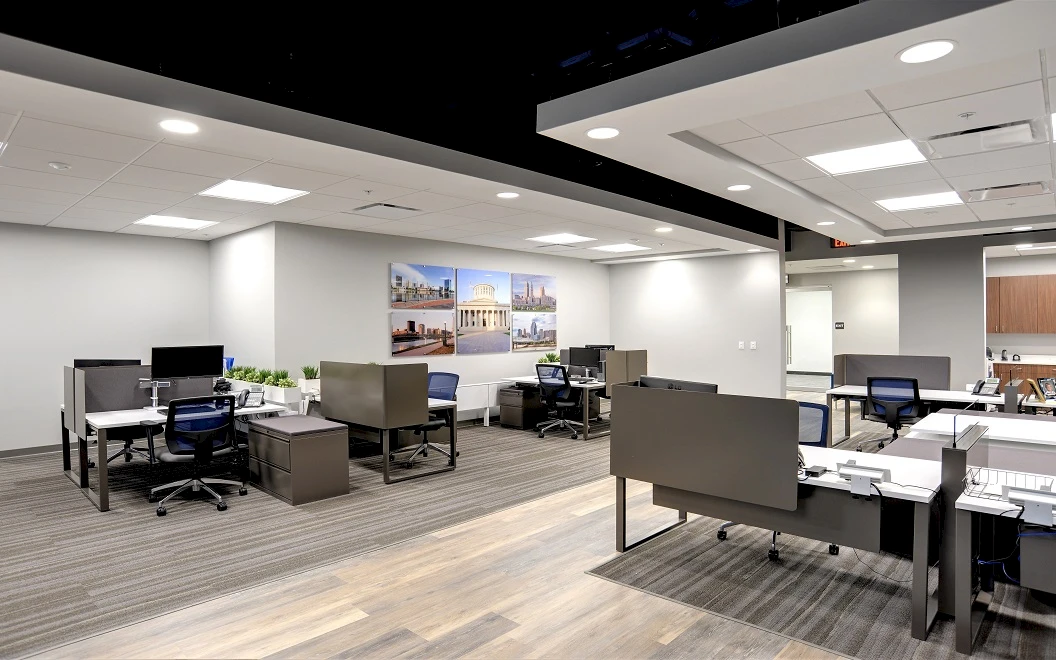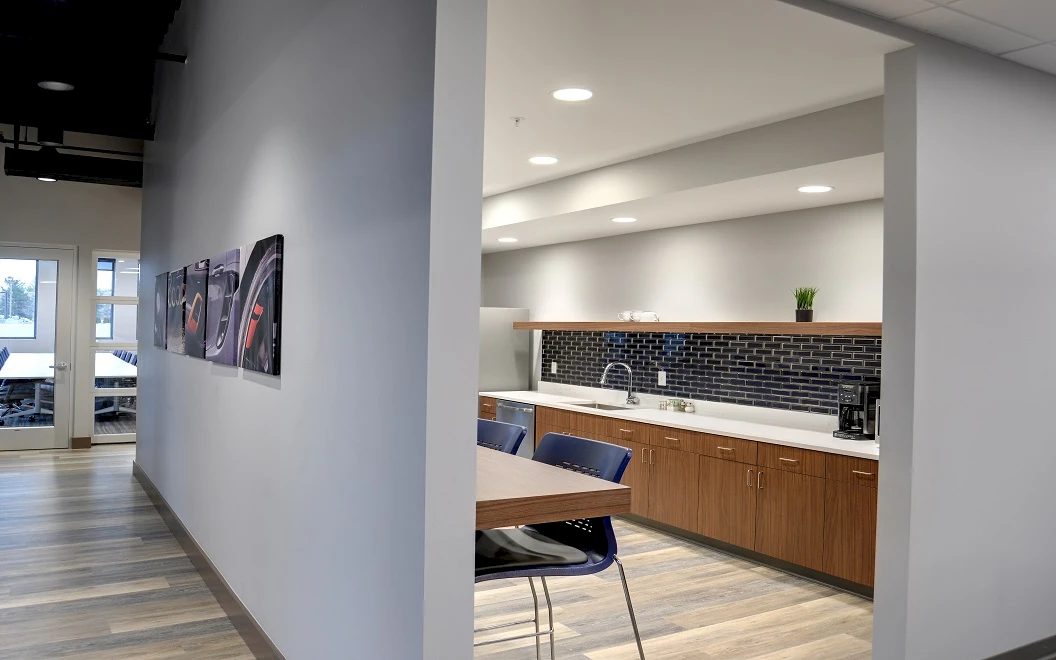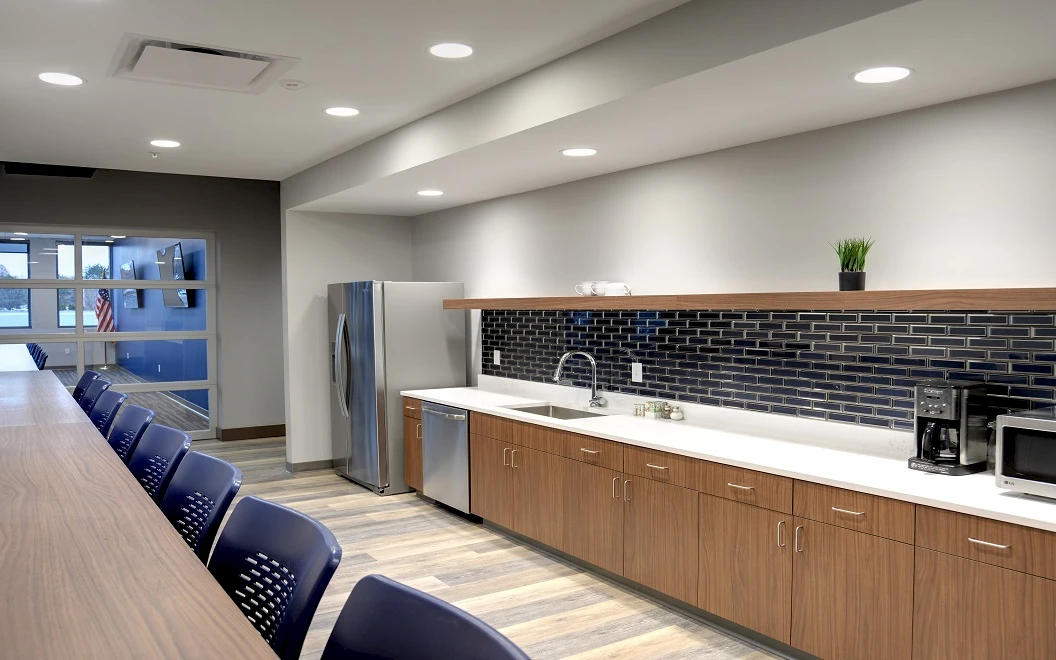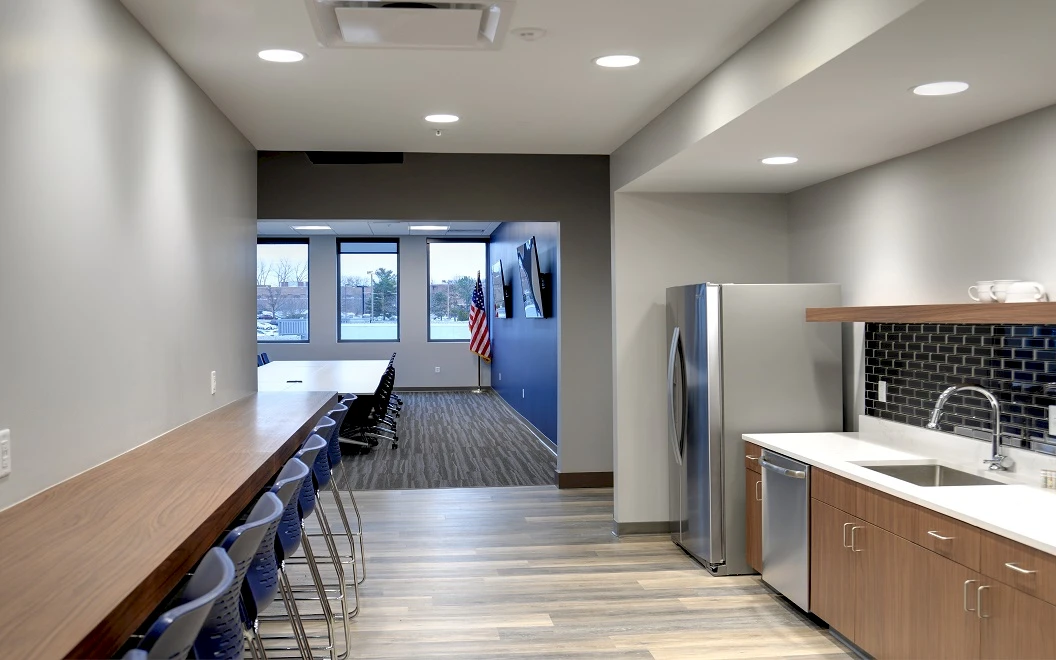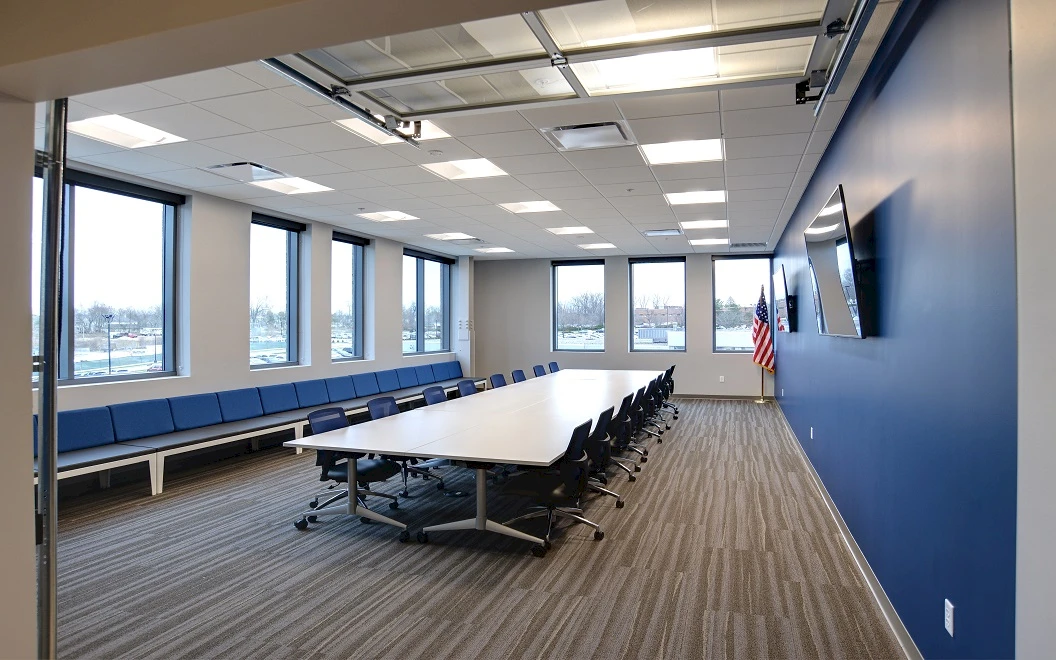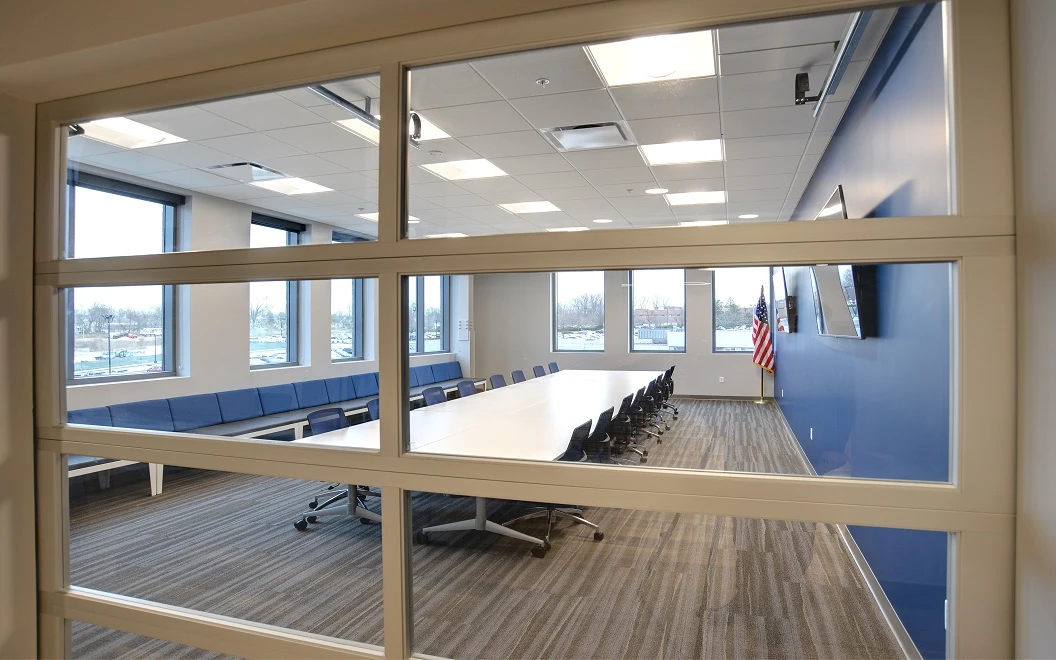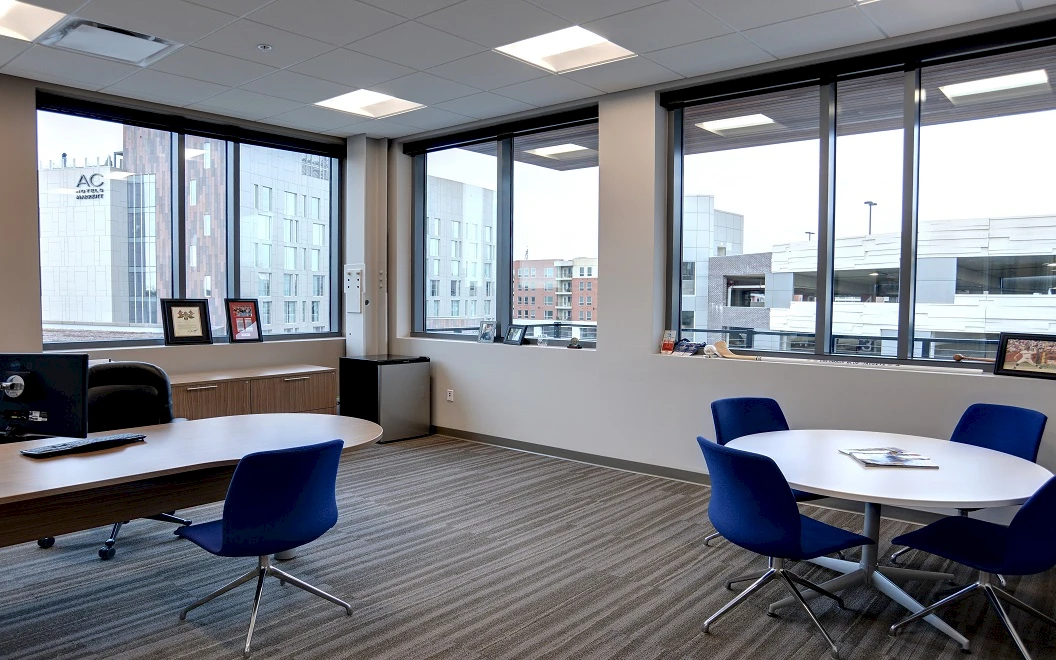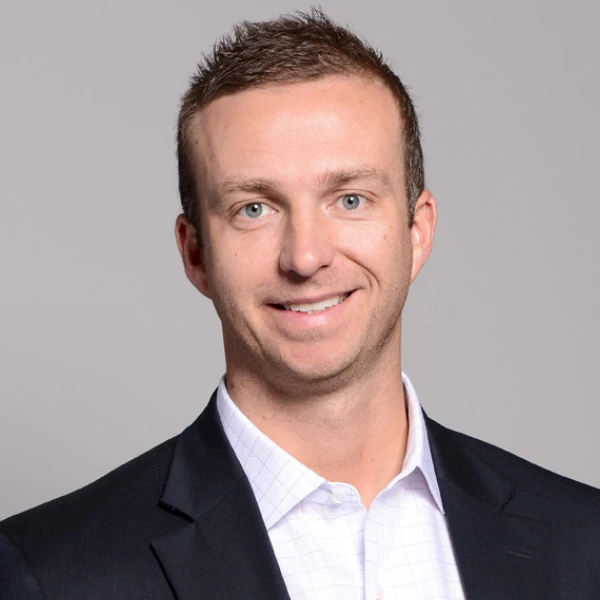 We hired Renier Construction because of the reputation they have with our dealers.
Zach Doran
President