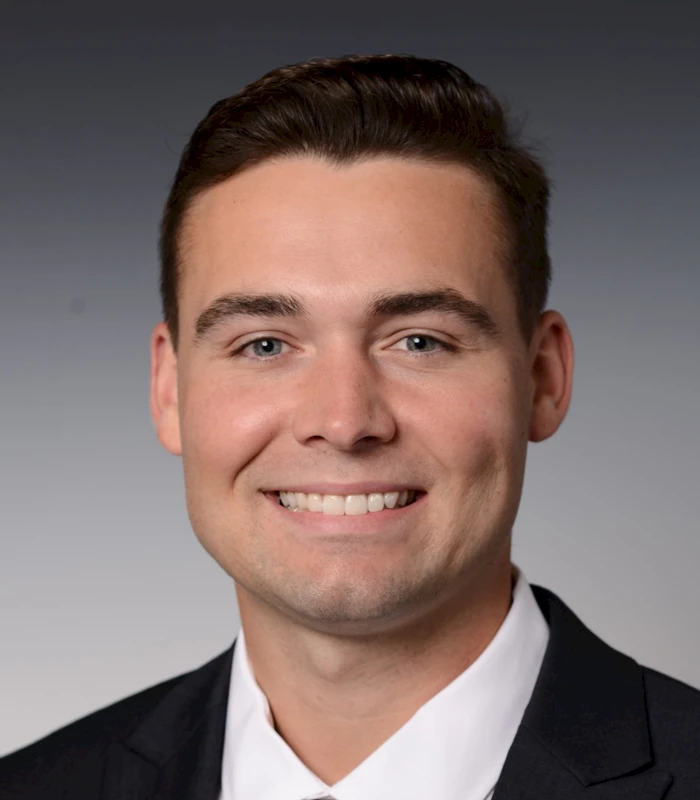 Project Manager
William Thompson
As a Project Manager, William Thompson is accountable for accomplishing all of the project objectives from building design through project completion – and doing so within the time and budgetary constraints of the project. Working with Renier's on-site Superintendent, he assists with expediting crews, managing subcontractors, tracking equipment and materials to maximize efficiency and control, and improving the project schedule.
He's responsible for controlling the project cost, time, and quality and overseeing that the project complies with all of those and comes in on time and under budget.
William began his career at Renier as an intern in 2016. Following his graduation he began as a Project Superintendent working on a variety of projects throughout the Midwest. His dedication to his craft allowed him to quickly progress and he ascended to his current position of Project Manager in 2018. His military experience adds to his attention to detail on projects, as well as his wisdom from serving two tours in Afghanistan.
He received his Bachelor of Science in Business from The Ohio State University as well as an Associate of Applied Sciences in Construction Management. William is also a U. S. Marine Corps veteran. He received numerous medals for his honorable conduct and overseas service and was awarded a certificate of honor from Gahanna, OH, where he currently resides.